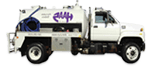 Haas Portable Toilets Offers Sanitation Services to Macksburg, OH
Haas Portable Toilets offers portable toilet rentals, septic system maintenance, and more to Macksburg, OH, and the surrounding areas of the Mid-Ohio Valley.
Our units and services include:
Grease Trap Pumping
Flat-rate Delivery Fee ($10)
Service in a 50-mile Radius
Call Haas Portable Toilets at (740) 585-2030 for more information on our services, or to schedule a rental. We look forward to fulfilling your sanitation needs.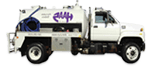 Proudly Serving the Following Areas in the Mid-Ohio Valley