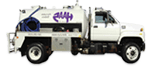 Haas Portable Toilets Services Septic Tanks
Haas Portable Toilets offers septic tank services to Macksburg, OH, and the surrounding areas. Whether the system requires routine maintenance, or an emergency pumping, our staff will be there in no time. Haas Portable Toilets services all types of septic systems and pumps. Trust our experienced staff to have your septic system back in working order in a timely fashion. Call us today at (740) 585-2030 for cleaning, maintenance, and more in Southeast OH and parts of WV.
Portable Toilet Rentals for Ohio and West Virginia
Whether your bathroom is undergoing renovations, or you are planning a large event in the Mid-Ohio Valley, call Haas Portable Toilets to handle it. We offer portable toilet rentals to Southeast Ohio and parts of West Virginia to accommodate all clients. Choose from daily, weekly, or monthly rental plans, or talk to our staff to plan the right schedule. Haas Portable Toilets offers ADA-Handicap Accessible Units, hand washing stations, holding tanks, and more to make using the bathroom at an event or during construction easier.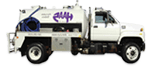 Haas Portable Toilets Serves the Mid-Ohio Valley
From routine septic pumping, to portable toilets for construction sites, Haas Portable Toilets can resolve septic situations. We offer residential and commercial services to the Mid-Ohio Valley, including:
Contact us today to schedule any septic tank maintenance or portable toilet rental.