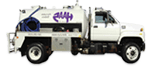 Portable Toilet Units for Residential and Commercial Use
When providing for the convenience of visitors or staff, portable toilet units from Haas Portable Toilets can match that need. With individual or multiple portable toilet units, events, jobs, festivals, and other outdoor projects do not have to leave folks dashing offsite to find a restroom. Offer the convenience and quality you expect in OH and WV from Haas Portable Toilets by calling us at (740) 585-2030 today.
Looking for Portable Toilets in Ohio? Haas Delivers Quality
From our headquarters in Macksburg, OH, Haas delivers quality portable toilet units for rent throughout the Mid-Ohio Valley. Residential and commercial locations have relied on Haas' convenience and knowledgeable sanitation solutions since 1985. With reliable equipment, supplies, and services, Haas Portable Toilets is the one-stop source for accessibility and convenience combined.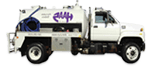 More Than Construction—Think Haas for Easy Toilet Solutions
Portable toilet units find greater use in areas of OH and WV today. Where portable units once met the needs of construction workers and travelers, their wider availability makes them an easy toilet solution for several types of residential and commercial uses:
Home Renovations
Business Renovations
Moving – Home or Business
Festivals – Arts, Crafts, & Music
Teambuilding Exercises
Sporting Events
Fundraisers & Walks
Weddings & Receptions
Anniversary & Shower Parties
Pool Parties & Reunions
Anywhere you anticipate a crowd, especially one with multiple needs, make it a more enjoyable and accessible event with portable units from Haas Portable Toilets. Contact us today to get started.