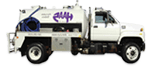 Haas Meets the Growing Needs of Residents & Businesses in the MOV
In areas of Ohio and West Virginia, there is a growing need for residential and commercial sanitation options. When organizing the next local festival or bringing together construction crews for a project, Haas Portable Toilets serves the Macksburg, Ohio, area of the MOV. Call us at (740) 585-2030 today for professional delivery of portable units that meet the sanitation requirements for residential and commercial use.
Portable Units Include Toilets & Hand Washing Stations
Portable toilet units from Haas Portable Toilets are a great way to provide for personal hygiene needs. Select from one or multiple units, all delivered to your location and with configurations to meet specific accommodation requirements. Select individual units or string units together to offer a bank of facilities. Group toilet units together with hand washing stations to provide rest areas for employees or patrons that are clean, complete, and hygienic.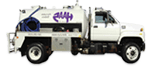 Businesses Know the Value of Portable Hand Washing Stations
It is understood that some jobs can be dirtier than others. Providing hand washing stations can relieve workers of the grime that might best be kept at the job site away from meal or vehicle areas. Before trekking dirt or other contaminants to vehicles or clean parts of the work environment, supplying washing stations can give workers a greater sense of cleanliness and accomplishment.
Combine Portable Wash Stations with Holding Tanks for Ease
Pair portable washing units from Haas Portable Toilets with portable holding tanks to lighten the impact on the work area. Use holding tanks to manage the drainage of gray water from hand and washing stations for pumping or removal at a later time. Keep the wash station in place but replace the holding tank for continued use. Together, holding tanks make less of a drainage impact on the work environment while tackling ongoing hygiene needs.